Transfer money from credit card to bank account
Credit card, the mother of 'plastic money' is a card issued to customers that allows them to pay for online purcahses of good and services. It is basically a alternative to instant cash . Avoids carrying a cash for purchases . many customers plan their budget based on the option of credit card to repay the purchase bills.
Some of us do need CASH and we might bank upon on our credit card company to finance our needs.First question to be asked for transferring funds from credit card to bank account is the URGENT AND UNAVOIDABLE ?
Unless and untill it is urgent it is not a suggested method for access to cash.

Credit card should not be prime method to get money in your savings or current accounts, but it can be one of the ways to access funds in case of urgency or to meet one's financial requirements
.It should be useful only in times of emergency .
Ways to Transfer money from credit card to bank account
What are important things to note when tranferring funds from credit card to bank account .
• a credit card holder is charged certain interest amount when he transfer funds from his credit card to his bank account
• There won't be interest-free days: In case you pay your credit card on time, there is no interest charged. However, if you transfer funds from your card to the bank, you will be immediately charged an interest
• there will be a processing fee by the card provider . might vary around 3-4 percent .
How to transfer fund from credit cards to bank .
Western union.
You can send money across the globe and in accounts of most big banks globally. You can visit your online banking or online account of credit card and heck for western union facility . Most big bank have options of westerun union under fund transfer section.
In case you don't have , check with your bank customer care and upon confirmation about services ,visit one of the local branches of western union to do the transfer .Before doing that you may want to try online in case you are comfortable with online transactions . please follow below steps to enure western union fund transfer to an account using your credit card .
Visit western union website ,register yourself with western union by providing information as asked on the portal. Login to the portal . There will be a requirement to put your card details as the payment method . There might be security measures by your card issuing company regarding one time passwords or bank authorizations.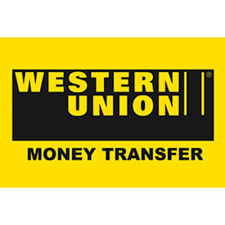 Once your credit card is added to the payment option. Please follow below steps .
• Select country
• the amount to be transferred
• the method of delivery (in this case to the bank account).
• Enter bank account details of the receiver.
• Make a payment using your credit card.
• A confirmation message and mail will come through e-mail or sms along with the tracking number,also known as Money Transfer Control Number (MTCN).
• Money will be transferred to the recipient account.
Please note the following for all Western union transfers.
Direct transfer to the bank account is subject to country amount, currency, regulatory aspects of the bank, local timing and the hours of operation. It takes 1 to 5 working days to transfer money from your credit card to an account through Western Union.
Money gram

Register or log in
Enter your information so that we can verify your identity.
Select a receiver or send to someone new
• Tell Moneygram who you are sending to,
• how they want to receive the money
• how much you want to send.
Choose how to pay and send
You can either pay with your credit or debit card, or directly from your bank account.
Select the receiver and the country the bank account is. The complete name of the receiver is mandatory. In case you are sending to your own account, you need to provide details of your account, your complete name,
Select 'Account Deposit' option on screen and enter the amount to be transferred.
While selecting the method of payment, choose the option 'Credit Card'. For overseas transaction or cross border transaction, then exchange rate and fees involved will be displayed on screen).
Money will be transferred to the bank account.
How to transfer money from credit card?
You need to use a mobile wallet to transfer funds from a credit card to your bank account. For such transfers, you can either use the mobile wallet app or their official website.
E wallets
Direct transfer of funds from credit cards to bank account is not an option till now . you Can add money to your wallet using your credit card. Then, you can transfer the funds from your digital wallet to your bank account.
There are different mobile Apps such as PayZapp ,Paytm ,mobiwik,Freecharge etc through which money transfer has become quick and easy. You can download those Apps in your mobile and complete the required fund transfer process. These Apps work for both Android and iOS devises. You can also register in the same Apps through your smartphone, desktop, tab or laptop and can perform credit card transfer online.
Please note that each has its own regular set of guidelines to conduct the transactions. These include the amount you can transfer, the fees that will be levied on you, and the time period when you can conduct such transfers,
Paytm For indian users

Paytm also allows you to send credit card money to your bank account. you need to add money to your Paytm Wallet and then transfer the money to your bank account. You can send any amount between INR 100 and INR 25,000.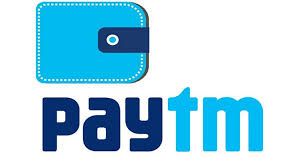 What is the transfer process at Paytm
• Open the app and click on the option 'Add Money'
• Enter the amount to transfer
• Select 'Credit Card Method' and fill your card details
• Open the app and click on passbook options
• Click on 'Transfer to Bank' option
• Fill your bank details
• Enter the amount to transfer
• Hit 'Send' to complete the transfer
What are the charges?
Adding money in your Paytm Wallet is free. But there is a 4% charge1 levied when you transfer funds from your Paytm Wallet to any bank account.
PayZapp

PayZapp is another mobile payment app that allows you to transfer money to bank account . Any amount up to INR 5,000 can be transferred daily, monthly limit is INR 1,00,000. You can only make the transfers between 3 AM to 9 PM.
What is the payzapp transfer process ?
Open the app and click on pay/send money
Click on the bank icon and fill the necessary details including the amount you wish to transfer
Click 'Continue' to complete the transfer
What are the charges?
There is a 2.36% service charge applicable that includes GST.
Mobiwik transfers in 2022

The 'wallet to bank' feature of MobiKwik allows to transfer money online, from your credit cards to any bank account through MobiKwik's digital wallet. A user can transfer money from credit cards of ICICI, HDFC, Citibank, SBI and more to any bank account and the transferred amount will reflect in their bank accounts instantly.
Transfer process
Add money to you digital wallet on the MobiKwik app using your credit or debit card.
Tap on 'Transfer money' feature on the app. Find 'wallet to bank' in transfer money.
Add beneficiary name, account number and IFSC code and click continue.
The amount transferred will reflect in the bank account instantly.
As per RBI guidelines the user must complete KYC to use the online money transfer service.
Things to remember while using this process of indirect transfer.
• Some wallets charge a transaction fee that can go up to 3%.
• It may take 1 to 5 days for the amount to get reflected in your bank account.
• an interest rate charged by your credit card company might be higher than your standard credit card rate of interest. Check with your card company.
There are many credit cards named specifically designed for this need .
You can transfer the funds directly to your bank account. Some cards might charge low or zero rate of interest for a specific period. Some credit cards offer you interest-free ATM cash withdrawal facility