Rbl Icon Credit Card Review 2023:
The market keeps doing something special every day to woo its customers. RBL Bank has also implemented new credit card schemes keeping the customers in mind.The bank always tries to provide benefits to its customers through the credit cards. Be it cashback, reward points or many other special discounts that keep customers tempting for them.
RBL Bank has recently come out with a new card called Icon Credit Card.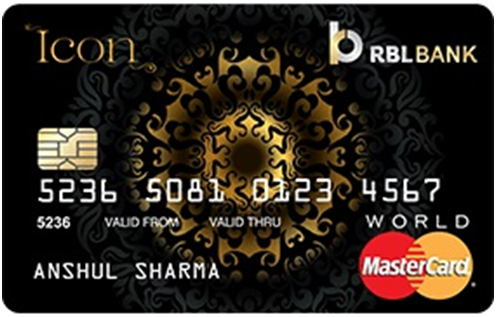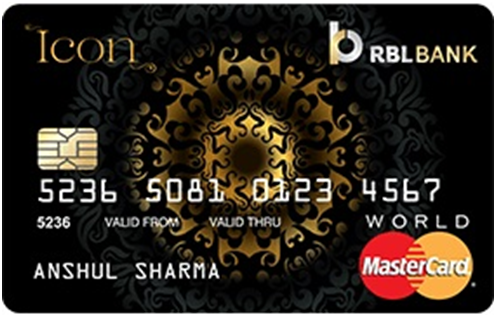 According to RBL, this card can help you in your everyday needs like travelling, movies, going out, eating and shopping. This card has been launched in the market with rules and regulations according to the life of an individual.
Simply put, Icon Credit Card brings an advanced level of convenience to the needs of a premium living style. So if you are thinking of getting it then this article is for you only.
Rbl Bank Icon Credit Card Eligibility:
Before buying Rbl Bank's Icon Credit Card, know some rules of taking it.
Card holders should be citizens of India.
Minimum age must be 21 years
Maximum age must be 60 years
Both salary and self employed can apply
Minimum monthly Income :- 12,000 per month
Good credit score:- 750+
Rbl Bank Icon Credit Card Documentation
Important documents required while taking RBL ICON CREDIT CARD.
For both salary and self employed we need:-
Complete application form,
Passport size photo,
Identify proof( copy of PAN, aadhaar, passport etc), and
Proof of residence ( utility bill, driving licence, aadhaar etc)
| | |
| --- | --- |
| Salaried | Self employed |
| Latest salary slip | Income proof |
| Form 16 | Statement of account |
| Bank statement | Proof of business |
How to apply for Rbl Bank Icon Credit Card?:
Applying for an RBL Icon credit card is a quick and easy process. Know how you can do it.
You have to go to the official page of RBL Bank.
(https://www.rblbank.com/product/credit-cards/rbl-bank-icon-card)
Click on Menu> Click on Personal> Credit Card>Choose RBL Icon Credit Card .
This page will take you directly to Icon Credit Card.There you will see "Apply now" directly. Click on it.
Now, an alert message will appear on your screen, click on "proceed". New page will open.
Now, let's fill in our personal information.
Enter your "city name", "gender","date of birth", "first and last name", "contact number" and "email address".
Once you have checked all the details carefully, click on "Proceed".
Now, it is your turn to share your work information, organisation salary and income and by filling some important information related to it, you will be approved for an Icon Credit Card.
The approval is instant.
Rbl Bank Icon Credit Card features and benefits:-
| | |
| --- | --- |
| Card Expert Rating | 3.5/5 |
| Reward Rating | Upto 1.8% |
| Joining Fee | 5,000 |
| Renewal Fee | 5,000 |
| Free Airport Lounge Entry | Yes |
| Fuel Surcharge Discount | Yes |
| Card | MasterCard |
The card is a bit expensive but can give benefits of many luxury activities together.
Welcome offer:-20000 bonus reward points are added to your account on taking the membership of the card.
2 reward points for every ₹100 spent.
20 reward points on foreign travel and weekend dining.
10000 reward points on annual spends of Rs.3 lakhs.
Rewards are available for air travel, hotel stays, shopping vouchers and more.
Visit to two complementary domestic lounges at Indian airport.
Book my show 2 times in a month (Buy 1 Get 1) with Rs.200 off.

Rbl Bank Icon Credit Card:-
Disadvantages
No relaxation through air Mills
no renewal fee waived
Common citizens find the card out of their reach.
Rbl Bank Icon Credit Card Fees and Charges
| | |
| --- | --- |
| Details | Fee |
| Annual fee | 5000₹ |
| Late payment fee | 15% of total amount due ( minimum ₹50 and maximum ₹ 1250 ) |
| Finance charges | APR upto 3.99% p.m(47.88%) |
| Foreign Currency Transaction | Upto 3.5% |
Joining Fee Of Rbl Bank Icon Credit Card:-
| | |
| --- | --- |
| RBL Credit Cards | Prices ( in ₹) |
| Platinum Maxima Plus Card | 2000 |
| Icon Credit Card | 5000 |
| Popcorn Credit Card | 1000 |
| Shoprite Credit Card | 5000 |
| World Safari Credit Card | 3000 |
Rbl Bank Icon Credit Card FAQ:-
1. Is this card suitable for the student?
No, this card is only suitable for people with her premium lifestyle and whose income is more than 25,000 k.
2.Why choose an Icon Credit Card?
You can take this card if you want:-
Better rewards points on spending,
Additional bonus for reaching the milestone
Complementary benefits,
Entertainment offer,
Sports related benefits,
Discount, and
Golf privileges
3.What Is the way to reward redemption?
These points can be used for flight booking and hotel bills.
We can use these points for gifts, vouchers, recharge, shopping, lifestyle.
1 reward point= 0.25₹
4.How can we cancel our card?
Card holders can get their card cancelled by making an online application. By sending an email supercars service@rblbank.com
containing the requirement details such as your name date of birth card number and expiry date.
5. What is the joining fee for this card?
Joining fee is Re.5000 exclusive of service tax.
6.What is the renewable fee for this card?
Renewal Fee is Re. 5000 exclusive of service tax.
7.How is it beneficial to the golf course?
On this card, you will get access to golf courses all over India and complimentary golf lessons will also be given, which will improve your golf skills.
This RBL card is quite iconic for the Privilege Class customers. This card is made for those people who live a life of great comfort and convenience and want to live it. With a lot of points, this card can fulfil all your wishes like everyday needs, hobbies, travel, food and drink. Can do. And in simple language, if you take this card, you will be given some points on every expenditure. We will not get cash for these points but we can use them on our next purchase.This card can really give you a comfortable life, so if you want, take a step for it and come to the official website of RBL and take it.